Who Is Boris Kodjoe and How To Book Him For Your Event?
Have you always fantasized about a star-studded event graced by none other than Boris Kodjoe?
Are you ready to hire this ever-charming Austrian actor and former fashion model in one of your corporate events? Here is an exclusive chance for you!
Being a reputed celebrity event manager for more than a decade now, I can connect you with Boris. I will also make sure that Boris graces your event and make it a success.
All you need to do is connect with me at the earliest.
And, much before you understand it, Boris Kodjoe will be the brand ambassador of your company promoting all your products and services.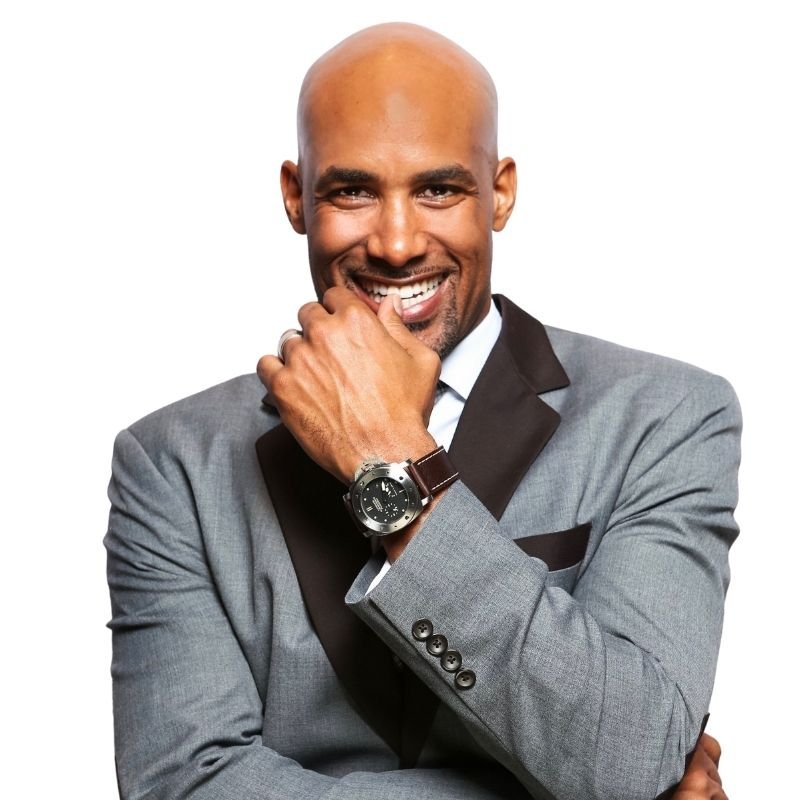 Introducing the Charmer
Let me now take a moment and give you a brief introduction to this charismatic man.
Boris Kodjoe is a famous face in the world of American entertainment. He first turned heads towards himself with his acclaimed portrayal of a courier-turned-sports agent Damon Carter on the Showtime series, Soul Food.
His current work involves the role of Philip Stacy Phil Miller in The Last Man on Earth. He has also popularized the reality television parody Real Husbands of Hollywood with his presence.
He takes credit for outstanding performances in feature films, including Resident Evil: Afterlife and Resident Evil: Retribution. Some of his finest performances also include Surrogates, Starship Troopers 3: Marauder, and All About Us. He also projected important roles in Tyler Perry's Madea's Family Reunion, The Gospel, Brown Sugar, Spike Lee's Love and Basketball.
Boris has also made a smashing Broadway debut with Cat on a Hot Tin Roof, the Tennessee Williams classic. His contributions to the world of American entertainment are par excellence. You can check out some of his significant works at https://www.imdb.com/name/nm0462673/?ref_=nv_sr_srsg_0.
Before being an actor with an impact, Boris was an established model at the Ford Modeling Agency. He made a mark for himself with campaigns for The Gap, Yves Saint Laurent, Perry Ellis, and Ralph Lauren.
Being a man of substance, Boris is actively involved with social work and charity. He and his wife founded the Sophie's Voice Foundation to honor their daughter Sophie who was born with the Spina Bifida disease. He works rigorously towards raising funds for this institution.
Boris Kodjoe is a humble and down-to-earth personality and a complete family man. Everyone is amazed by his charm and persona. He is a versatile actor and humanitarian who has made immense contributions to the world of entertainment. You can find out more about him at https://en.wikipedia.org/wiki/Boris_Kodjoe.
An Outstanding Social Media Existence
Boris has always enjoyed a fair share of popularity and fan following. With more than 1.2 million followers on Instagram, and above 550K followers on Twitter, he has touched many hearts. So, his incredible popularity and strong fan-following can be a big blessing to your brand's recognition.
Kodjoe is a complete entertainer who believes in connecting with millions of hearts. So, he is the perfect choice for altering your brand-game.
This is how it works!
I can connect him with you and book a special evening where Boris will perform for your audience. As a reputed celebrity booking agent, I am working with Boris for many years. I have arranged similar events before with him as a chief guest and performer. Boris' magnificent personality charms everyone. So, all the events that I have coordinated so far have been a grand success. So, I will be the best person to introduce him to you.
Reputed Corporate Event Booking Agent for Boris Kodjoe
Being Boris Kodjoe's booking agent is a matter of pride for me. These corporate events and brand endorsements make a massive difference for your business. So, allow me to take this opportunity to contribute towards your success.
I can not only bridge the gap between you can your beloved celebrity, but also arrange for a smashing evening for your audience. I will love it if you get a chance to know your favorite star up close and personal. With my immense experience in the industry and Boris Kodjoe's ever-charming personality, your event will surely be the most memorable.
Boris performs at fundraisers, private parties, corporate events, endorsement projects, and even conferences and such other campaigns. Feel free to contact me right away to get complete information about his schedules and location availability. I will be more than happy to assist you with the same. All you need to do is let me know your requirement and the preferred date.
Reputed Celebrity Booking Agent with Years of Experience
I have been working as a celebrity booking agent for as long as I can remember. So, I know every way of lighting up your events with the presence of your favorite celebrity. I have every piece of information that you need to book Boris Kodjoe. So, contact me right away to get every detail without difficulty. Allow me to assist you with planning a corporate event, and Boris Kodjoe gracing the occasion. Get in touch with me right away, and I will help you with every arrangement. I will make sure the process is effective and hassle-free and completely transparent!