In this article, we are sharing tried and tested pro tips for you to effectively hire a celebrity for your event or production.
With these methods, you can have your friend's favorite actor do a surprise birthday appearance, your dream voice-over artist to narrate your wedding video, or your wanted celebrity to cameo on your short film.
We will cover the following in this definitive guide.
How to Make Sure You Get the Right Celebrity to Upgrade Your Event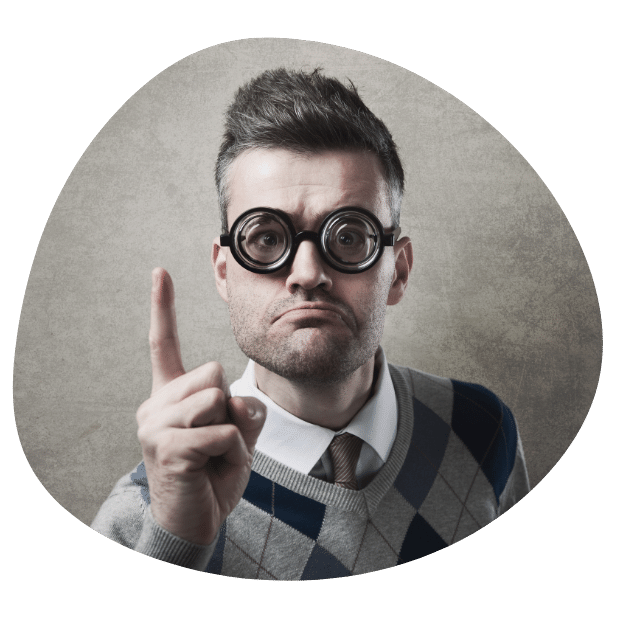 To make sure that you get the right one, finalize the reason for getting the celebrity to ensure the scope and limitations of the deal.
The purpose, audience, and duration of your celebrity hiring will significantly affect the outcome of your contract. Most importantly, it will be the basis of the main cost of your booking.
Ask yourself the following questions and make the details clear to the celebrity you are trying to get.
What kind of celebrity do I need?
What will the celebrity do at my event?
What is the nature and size of the audience?
Where and when is the event?
The details you will get from answering these questions, and other specifications will become essential information for pricing and finalizing the celebrity agreement.
How to Effectively Book Celebrities With 3 Concrete Steps
If you want to effectively hire a celebrity for your reunion or wedding or corporate or company gathering, you will have to consider various methods.
While the things you need to do can be simple to complex, there are guaranteed techniques to get the job done.
So, how can you effectively land the deal?
Here are the THREE most crucial celebrity booking steps that you can never do without.
Get close.
Contact the celebrity months to a year ahead to increase the chances that you close the deal.
Ensure you have an excellent agreement to have a win-win situation for all sides and effectively seal the deal.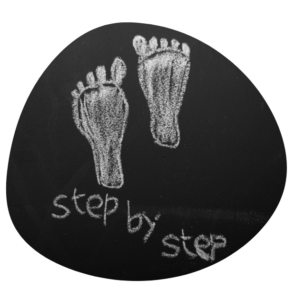 Step No. 1: Get close.
The best and easiest way for you to book a celebrity with no problems whatsoever is to get through via a closer well-trusted contact. By doing so, you get to avoid higher costs and complications and have the opportunity to build a good relationship with the celebrity.
One thing you should know is that the more formal or corporate your go-between is when booking a celebrity, the higher the added value you will have to pay above the talent's original cost. Plus, everything will feel like a statistic than a personal encounter.
For example, suppose you know Mike Esterman, a long-time professional and personal friend of many celebrities. In that case, you can get through to Mario Lopez, Lady Gaga, and other big names with a personal touch. Mike's focus is on connecting people rather than getting your money.
Here's a complete list of celebrities under his roster. You can start building a relationship with them through Mike – just contact him and see where it goes.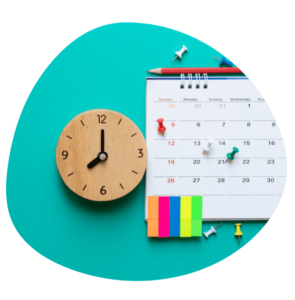 Step No. 2: Contact the celebrity months to a year ahead to increase the chances that you close the deal.
Active celebrities are incredibly full when it comes to their schedule. Most of them have a loaded string of continuous appearances, performances, productions, and more, especially movie stars and music artists in the limelight.
If you are to ensure that you will get the person you want for your live event or production, you have to make your intent known months to a year ahead. Also, it will help if you have more than one option – contingencies will allow you to have plans B to Z when your A cannot sign the contract.
You can bank that if you are booking a celebrity for the "professional" amount of money, your request will be in proper consideration.
However, more famous celebrities who have "nothing to prove" will have preferences that can affect whether they're in or out. 
As always, you will have a bigger chance at celebrities who are not in the limelight. 
Some are early in their careers and will take pleasure in the exposure your event will give – you'll get a superb deal out of this situation.
However, some were previously well-celebrated but now inactive who will cost more because it would be a "special" exclusive out-of-retirement or out-of-hiatus appearance.
Nevertheless, any celebrity, like any other person, has their life to live and schedule to fulfill. Hence, it would be a respectful gesture and a professional expert move to leave some months or years gap between sending your booking intent and the event.
Step No. 3: Ensure you have an excellent agreement to have a win-win situation for all sides and effectively seal the deal.
For your event or production, you will have to comply with all legalities and formalities before hiring a celebrity or crew, especially knowing that contracts and clauses are a minefield of possible lawsuits.
You have to make sure that the celebrity agrees with what you want and agrees with what you have to do to have them do it. If not, you will have to find a way to meet in between and reach a win-win agreement for both sides.
To do so, you will need to set the contract right.
Your contract must include agreements on the following.
Step No. 3: Ensure you have an excellent agreement to have a win-win situation for all sides and effectively seal the deal.
For your event or production, you will have to comply with all legalities and formalities before hiring a celebrity or crew, especially knowing that contracts and clauses are a minefield of possible lawsuits.
You have to make sure that the celebrity agrees with what you want and agrees with what you have to do to have them do it. If not, you will have to find a way to meet in between and reach a win-win agreement for both sides.
To do so, you will need to set the contract right.
Your contract must include agreements on the following.
Specifications of appearance
Duration
Payment
Recorded materials
Dos and don'ts
Etc. 
Later in this article, we will give you a brief breakdown of celebrity agreement clauses you would probably want to look into.
How to Find the Right Service for Successful Celebrity Booking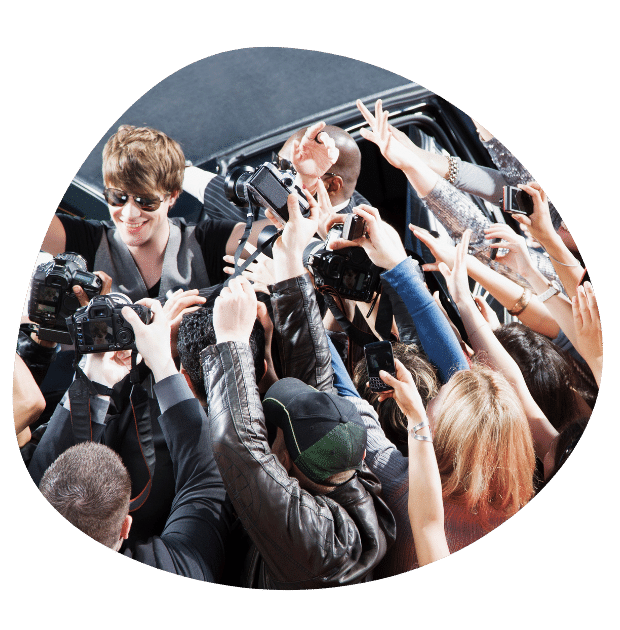 The right service is an entity you can trust. But with hundreds of agencies and representatives in the celebrity market, it will be challenging to find the right contact.
Without a reliable go-between, you will face the following issues.
Here are tried and tested steps you can take to ensure you are contacting a trusted booking service.
Step No. 1: Determine the kind of artist that you want.
The first thing you should do is whether you want an actor, musician, DJ, band, solo artist, chef, motivational speaker, comedian, influence, etc. 
Remember that many managers or agents often service a set of celebrities under one genre or niche. Always consider communicating via a trusted agent in the genre of your wanted star.
For example, Scooter Braun is the manager for artists like Justin Bieber, Ariana Grande, Demi Lovato, J Balvin, and other artists. On a side note, you can contact him for either of these artists that exact full slate to run an entire concert for your corporate event.
But for private events, the advantage is that going for such a specialized manager helps you ensure that the go-between has the expertise on the logistical requirements of the kind of celebrities they work with.
Step No. 2: Make a shortlist of appropriate agencies.
List 5-10 agents or contacts that you have researched on the internet. Include those suggested by friends and colleagues who have tried booking a celebrity before.
Get the contact numbers, note ratings and reviews, and see if they have the celebrity you want. Of course, cross out and replace those you feel you cannot trust or that cannot provide the person you wish to if you are super focused on a particular celebrity or act.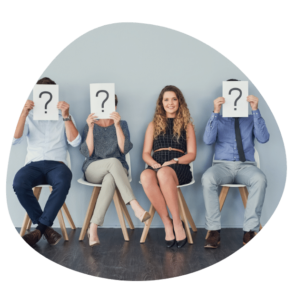 Step No. 3: Ask people who have booked through your listed agencies.
See if you can contact people who have used the service of an agency or a celebrity booking company. Ask them about their experience in terms of convenience, price, and overall satisfaction.
List down their complaints, big or small, and their compliments. Take note of timeliness, the abruptness of communication, transparency, handling of legal matters, and other vital customer service points.
You can additionally go to Quora, Reddit, or social media groups that discuss the topic of booking. Then search for what people talk about when the agencies in your list are mentioned.
You can also ask around about the particular celebrity you want. See if you can find someone who has previously worked with the person you would like to hire.
As a bonus move, you can gather information on how to best treat the celebrity so that you can have the best out of the appearance in your event or professional production.
Step No. 4: Contact and interrogate the booking agencies.
With this step, you will confirm whether it feels like the agencies are the ones your connections have been talking about.
Ask if they can do for you what service they offered your friend.
Ask for price options, contingencies, and other service-based things they can give you.
Have a feel about whether the agency is being too demanding for your comfort.
Ask for their health protocols.
Question their guarantees.
Also, do not forget to get their company terms and conditions and a draft agreement so that you can discuss them with your legal advisor.
Step No. 5: Assess the agencies based on qualifying criteria.
Ask yourself the following questions.
Am I OK with the conditions and pricing?
Do I trust them?
Am I OK with the balance of convenience and responsibility?
Do I have a sound guarantee that my celebrity will show up?
Is there an efficient way to fix things when it goes wrong?
Am I legally safe and compensated by value?
If you have a positive-skewed assessment with these questions and other thoughts and considerations, you are on an excellent path with the agencies you are eyeing.
You will have narrowed down your list to a manageable size by this step, say 3-5 options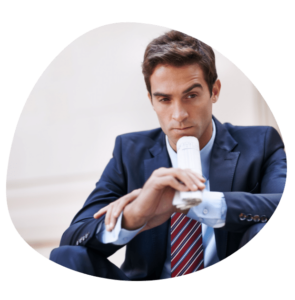 Step No. 6: Consider those that have more profound and longer connections.
Never forget to qualify a contact in terms of how long they have been working with celebrities. 
Remember that celebrities are people too, however, with only a few highly-trusted friends and personal contacts. If your agent is one of them, you are striking gold.
For example, Mike Esterman, a long-running professional and personal friend and colleague of countless celebrities. He has been rubbing shoulders with A-listers, musical acts, and award-winning artists for decades.
As a trusted contact, he has been helping people connect with stars. His celebrity friends are happy with the linkages they get from him because his never-before-done methods are based on building relationships – more on this later.
So, you must find someone who has deeper and longer-running connections with the celebrity that you want. 
A personal touch will always make things sustainable, and with a contact like Mike, you can even win a personal friend with your hired celebrity.
Step No. 7: Make a legally sound and trustworthy choice.
As always, never sign a deal without sound legal advice. So, have your lawyer run through the agreement draft and wait for his cue.
How to Book Celebrities With New Travel and Billeting Standards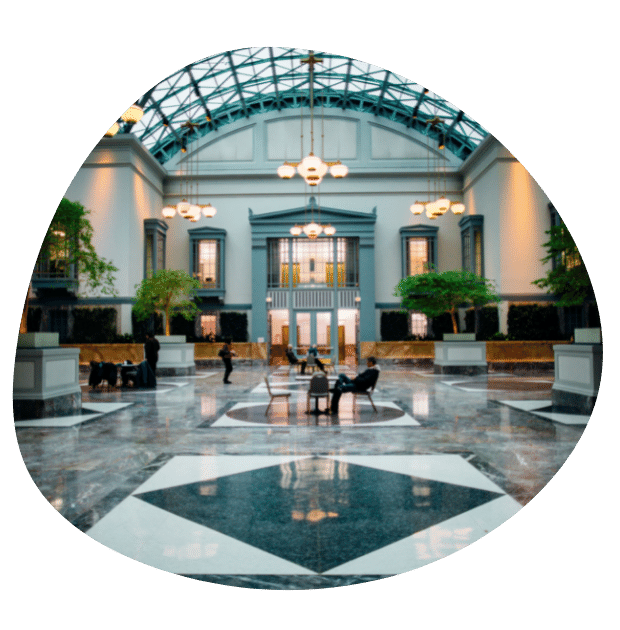 In this new not-so-regular decade that started in the rumble of 2020, many things have changed, and events or productions, private or public, have seen some of the most significant paradigm shifts. Events are co-determined by travel and billeting more than other things, and these have been significantly modified or limited for global health purposes.
We have to adapt to the new standards and ways of producing and running our events, and we have to consider many things that we never used to get a celebrity appearance. Sometimes it is hard to get someone to physically come to an event.
Here are steps on how to book celebrities with new travel and billeting standards.
When taking this advice, note that the situations will differ from one state or location to another.
And keep in mind that the bulk of celebrities are in California and New York, and there will be implications to whether you are farther or nearer these locations.
Check the current government protocols.
Clarify travel and billeting responsibilities.
Clarify reimbursement policies in case of lockdowns.
Book everything that you have to in advance.
Step No. 1: Check the current government protocols and lockdown predictions.
These days, no one can easily predict when the government will cancel flights, close country or state borders, and disallow hotel stays. And usually, when they impose such protocols, they will last for at least a month.
Check the current implemented rules and regulations and see for yourself what the reason is. If it's a new strain or a political conflict, you will have to consider not bringing in a celebrity from a faraway state or another country.
Pessimistic or fatalistic as it seems, it should be taken that you will have no way bringing in a celebrity from another place when the situation is terrible, so don't hope. Otherwise, you can move on and book.
Remember that even when the coast is clear, there will still be protocols, and while the celebrity's team will mostly be aware, you have to make sure that nothing will inconvenience both you and your event and the hiree.
Here are vital things to watch out for.
Quarantine policies – Will there be 14-21 day quarantines for border entries? These might delay the celebrity if you don't double-check.
Vaccination – Is your celebrity an anti-vaxxer? Or does the government require vaccinations for entries?
Hotel policies – Some hotels are stricter than others. Double-check the capacity standards.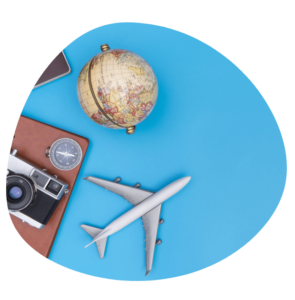 Step No. 2: Clarify travel and billeting responsibilities.
While these are mainly discussed internally or pre-decided by the celebrity's side, you must clarify the following because situations vary wildly.
Who pays for what?
Are all expenses part of the payment package or not?
Who provides personal assistance?
How many people is the celebrity coming with?
What happens when the celebrity transfers to another hotel?
Etc.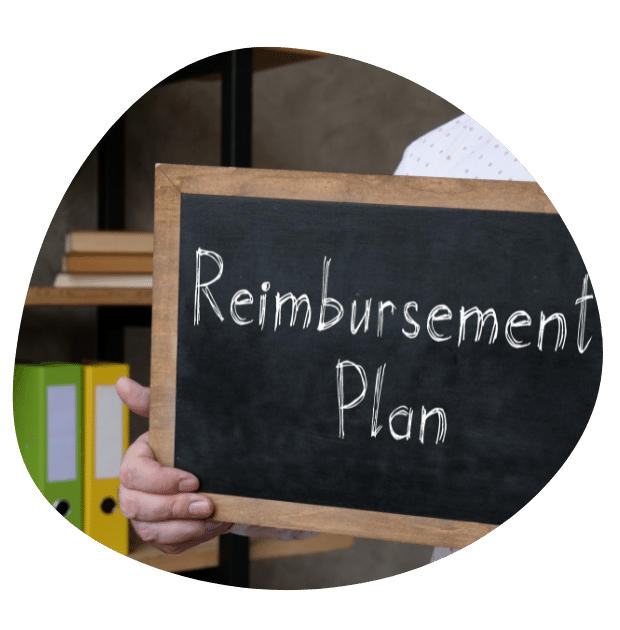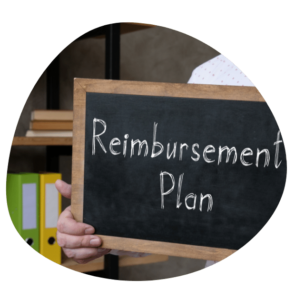 Step No. 3: Clarify reimbursement policies in case of unexpected situations.
Let's say you have booked everything in advance and have had everything set in place, ready for your event and the celebrity appearance. Then suddenly, something unexpected happens.
Beforehand, figure things out when it comes to how you will be able to retrieve the money you have paid for bookings on travel and billeting. You should know what to do regarding reimbursements, refunds, and other contingencies should unexpected things happen and the event or appearance cannot push through.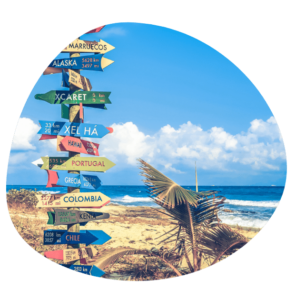 Step No. 4: Book everything that you have to in advance.
Booking things in advance allows you to become fully prepared and steps way ahead of everything. By doing so, you are ready for any problem.
If something happens, you will still have time to fix it.
Also, when you go and book in advance, you will have more time for figuring things out and choosing suitable options. You won't be stressed out because of cramming.
Planning ahead is always better than acting late.
Creative Ways of Having a Celebrity Appearance for Your Event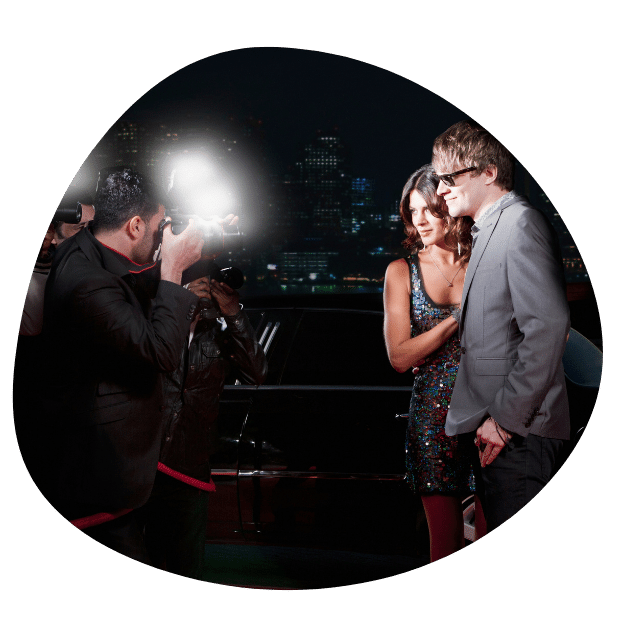 Here are loopholes that you can leverage when getting a celebrity appearance for your event.
An actor on set in your area – If your locality is a location for a shoot with a celebrity you want for an event, try booking the person. Just maybe don't get a star on vacation unless you have a personal contact.
A musical act on tour in your location – When your area is in an artist's tour list, and the date they are on site is a friend's birthday or anniversary, you can get the celebrity to briefly grace your event with the right booking contact.
Bring the event to the celebrity – It is easier and cheaper to pay for non-celebrity travel. So, book the star at a venue where they are and bring your bachelor or bachelorette party there.
Things you have to look out for in your celebrity agreement.
At some point, your interested prospect or prospects would've read your invitation and have had their management and legal advisor read your terms and stipulate their side's tweaks and conditions.
Before negotiating and finalizing the deal, you have to take a high-level view of the celebrity booking agreement. 
The booking agreement is a vital document that puts in black and white everything you have, so far, discussed with the celebrity and their agent. So, the paper outlines the terms of the event and creates an agreed-upon set of rules.
While these agreements are mainly discussed internally, it would be best for you to have a glimpse of what you will deal with, especially if you are someone hiring a celebrity for the first time.
Here are the most vital clauses you need to keep an eye on.
Reproduction of Performance and the Controlling Authority
These are boilerplate clauses, which means that all celebrities will have these in their contracts.
The reproduction of performance clause is a forbidding stipulation that neither you nor anybody is allowed to record the celebrity and reproduce the material.
Keep in mind that the celebrity has a brand and image to maintain, and their side will want to have complete control of any recording, hence the controlling authority clause.
Usually, these clauses are enforced by the celebrity's side. However, you can ask for adjustments to be agreed upon during negotiation.
The merchandise section of the contract is an authorizing clause that allows the celebrity to sell their merchandise at your event. Also, the clause will prohibit you or anyone else from selling other merchandise.
Like the latter clause, it is centered around the principle that only their side should profit from the celebrity's brand. Or if you are to benefit from it, they should have a cut.
If you don't want any merch in your private event, it's generally not a problem to remove the clause and forbid selling. However, their side might raise their costs to compensate for the potential sales they will not have.
The Right to Likeness Clause 
This boilerplate clause prohibits you, the promoter, from using the celebrity's likeness in promos, commercial tie-ins, or advertisements before the event.
If you have requests that would mean some exemptions, you will have to discuss them with the celebrity's agent ahead of time. Their side will usually give you some amount of freedom.
The Independent Contractor or Indemnification Clause
This minor yet vital clause ensures that both you and the celebrity agree that neither works for the other – you are not the celebrity's employee, and the star is not your employee. The clause clarifies that both of you are independent contractors of the event.
With this agreement, neither of you will be held responsible for injuries or damages.
Keep in mind that this language inclines to protect the celebrity more but also grants you legal safety.
Security, Insurance and Limitation, and Liability
The Security and Insurance clause and Limitation of Liability clause are contract language that protects both you and the celebrity.
First, there is the Security and Insurance clause that essentially states that you must provide adequate security personnel, equipment, and logistics at the event to protect the celebrity.
On the other hand, you will need liability insurance, usually starting at $1 million, so that the celebrity can collect payment from your insurance company in case of an unfortunate event.
The Limitation of Liability clause protects a celebrity more in many ways.
For example, if the celebrity trashes your venue and you entirely prove it, you will only get back what you paid for the appearance. If you can't prove it and link the venue trashing to the celebrity, the indemnification clause protects them.
There are more vital clauses to watch out for when entering into an agreement and signing a contract.
Unfortunately, the language in contracts is usually hifalutin and too complex for most people. You will not be able to understand most of the paperwork when you do everything via DIY.
It would help best to connect with a celebrity via a channel rooted in nurtured relationships, like Esterman.com. This way, you will have a relationship based on mutual trust.
How a Relationship With Celebrities Makes Things Better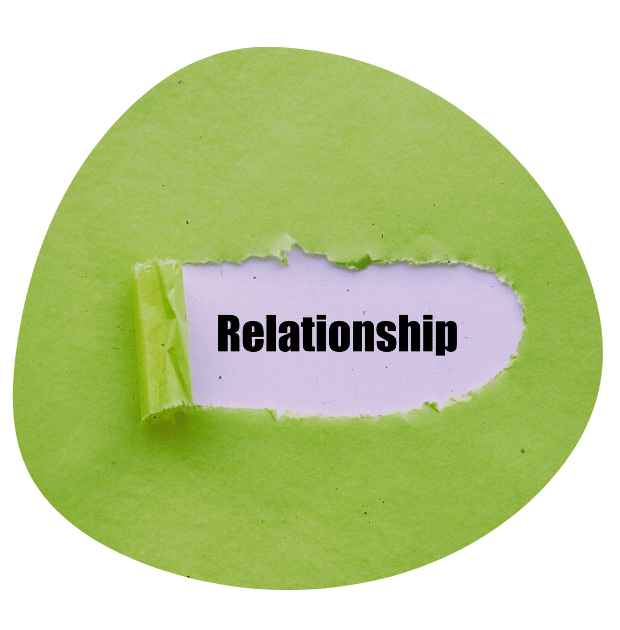 The best way to engage a celebrity is to be a friend of one. This means that you have to establish a relationship with a star.
A relationship built on trust and organic value, just like what you have with your friends, is unaccountable but provides benefits that go beyond money.
Having a celebrity friend who casually comes to your party as a TRUE FRIEND is better than going through an agency and pay a celebrity to PRETEND that they like being with you.
Here are TWO things you have to do to effectively change the paradigm and have a healthy and fruitful relationship with a celebrity.
them like products.
Find common ground via someone who is genuinely a celebrity's friend and engage them with sincerity.
Step No. 1: Change towards a mindset of sincerity and authenticity – do not see and treat them like products.
The problem with most people is that they treat celebrities like objects. They go to a store, i.e., the agent, pick a product, i.e., the star, pay for it, and use it cold.
Change the way you see celebrities. While they can be unquestionably your idol and they live a limelight kind of life, remember that they are human too.
Like you, they want human connection and authentic connections. So if you are to make a friend out of one, you have to communicate with them authentically and treat them humanely – not like a product you can rent and use for your event.
Step No. 2: Find common ground via someone who is genuinely a celebrity's friend and engage them with sincerity.
It would be best, though rare if you had organic common friends with a celebrity. If you have that, you can start with that person.
Connect with the celebrity by sending a gift that's thought of – not just something random. Think – getting to know.
Make your efforts to befriend known by making sure that your gestures show sincerity. While this cannot be scaled and there are no guarantees, consistency and patience will get you through in one way or another.
However, for many people, or maybe you, there will be no common friend for you to count on. But there's a way for you.
Esterman.com is a portal for you to get in touch with a celebrity. We work with brands and companies that want to build long-term relationships with people in the limelight.
We know that companies want celebrity contacts, and celebrities want companies to hire them. And while they already do via agents and contracts, they are NOT FRIENDSHIPS at all.
Celebrities and brands should be best friends, and the relationships from the connections must be ORGANIC and not plastic – authentic and unscaleable.
These connections can happen with the never-before-done formula created by long-time celebrity acquaintance and friend Mike Esterman.
Here's how Esterman.com works:
You contact Mike Esterman and talk to him about your intention.
Mike will ask you for anything of value that you can offer a celebrity – for nothing. This comes in the form of your product – you will give it to a star for free.
Mike will see that you have an offering worth a celebrity's try and see which celebrity will most likely find it valuable. So you will send a sample to him first.
Then, Mike will give the celebrity a heads-up while you directly send your product to the celebrity's address.
What do you get out of this?
You will have an excellent place to start your relationship.
Also, celebrities are a grateful bunch of people, especially to Mike's recommendations. You could receive pictures and videos of the celebrity endorsing your product – directly from the celebrity, just for gratitude.
Do I pay Mike Esterman?
No, it is for free – no strings attached.
We don't value money as much as we love linking people and helping build relationships.
Maybe when your relationship with the celebrity goes to the next level, and you are. Then your new friend is comfortable working with a contract for official endorsements or bookings, and we can help you facilitate things. 
But whether or not you move forward with more "official" stuff, we're just happy that you have earned a friend and the celebrity has too. Mike Esterman would be satisfied enough to see you guys on a selfie taken from your friend's wedding.